Designed to create multigenerational relationships within local community context.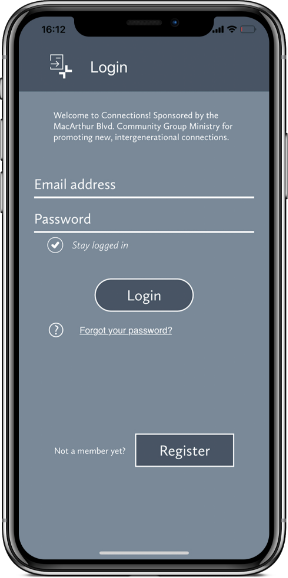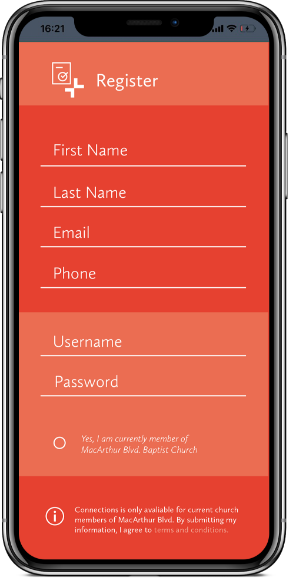 PRODUCT DESCRIPTION
This app is designed to help encourage members of an organized community to make new connections. Built specifically for a local church in Dallas, Texas, the app requires that each family unit (married couple, single, divorced, widowed, a married couple with children, and empty-nesters, etc.) fill out a short Profile and indicate whether they are in or out for the next monthly connection.
NOTE: This is not a church dating app. The app is designed to avoid making connections between singles. The purpose of this app is to encourage community members to meet a new family each month.
Make a meaningful connections

.

People seek to make meaningful connections. In reality, it's hard to achieve. Work, family, daily routines which cannot be escaped, can limit the time to meet other community members and build new relationships. This app provides an option to connect with people who are in similar life circumstances.
To make it flexible for everyone, we've created the option to choose time and locations each user is available for a meeting.
Opt-In / Opt-Out feature allows you to take a break during months you are too busy or not available for a new connection. You can easily opt back in when you are ready to resume making new connections.

Active Status makes it simple to know if the user has opted-in, or is currently inactive for the next month.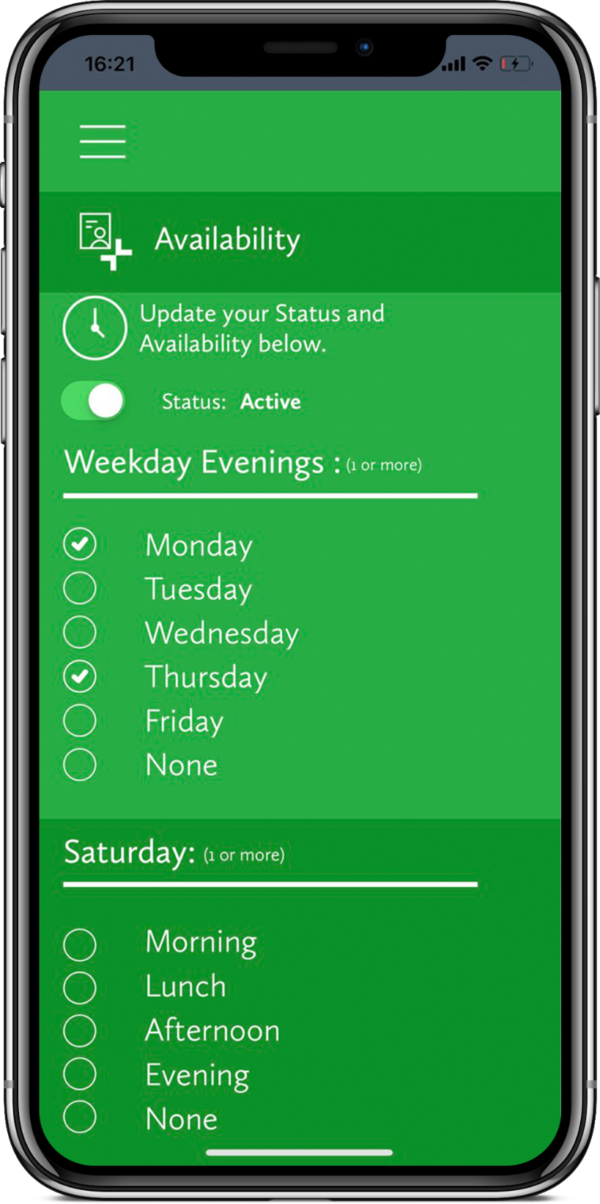 Profile Setup collects important contact information as well as the size of family. For this specific build, the app also asks the user if there are more specific groups he/she is involved in within the church.

Availability Setup allows you to determine the best days of the week and times of day to make a connection. You are not bound to these days and times, but it helps communicate your best availability for your connection.

The My Connection feature will populate with a new connection each month. Contact and availability will be viewable for the entire month.
Do you like what we're doing

?
GET IN TOUCH TODAY
.