This mobile app makes donations easy and safe.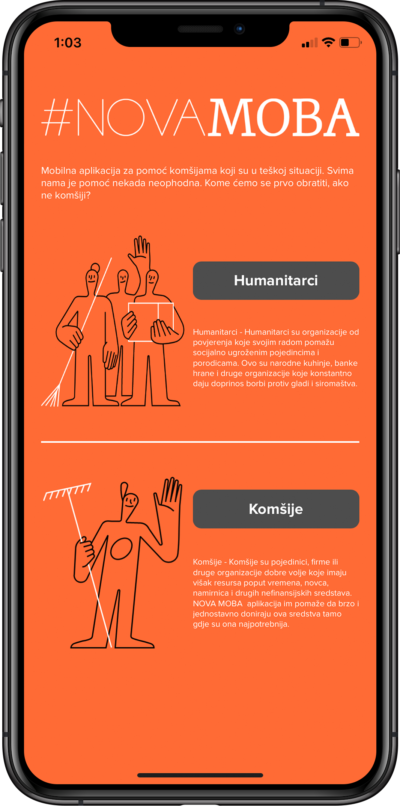 PRODUCT DESCRIPTION
NovaMoba is a native mobile application that aims at connecting organizations and food banks with people and businesses willing to donate resources and time to help people in need. The app was part of the project run by a local NGO to help the community recover from the Covid19 crisis. Supporting those who were affected the most, NGO Paradigma also developed the plan for sustainable gardening, as they donate garden towers and educate people to use them. We were proud to be part of this mission by creating the native app that makes donations easy, fast, and safe. Here is what we've accomplished.
The purpose of the app
The main goal of having the app was to make donating available to everyone. Even though donations usually don't require complicated procedures or too many steps, the lack of habit to get information and do all the following steps is the most likely reason for doing that rarely. 
Organizations that are responsible for delivering goods to people in need now can list the missing things through the app. On the other side, app users – donators can see lists in real time, check what they can give, including their time or skills, and the rest of the job is managed offline.
Problem we solved
We conducted interviews with both organizations who are responsible for helping people, and app users, to try to address the main problem we need to solve. As we said at the beginning, types of donations, the exact amounts, and the organizations in charge of this job were dots we had to put together to create trust.
FEATURES
Simple and friendly UX 

Messaging

Organizations have full control over received donation offers 

Anonymous / Public donations

Donators have full control over profile visibility 

Powerful filtering

Live support?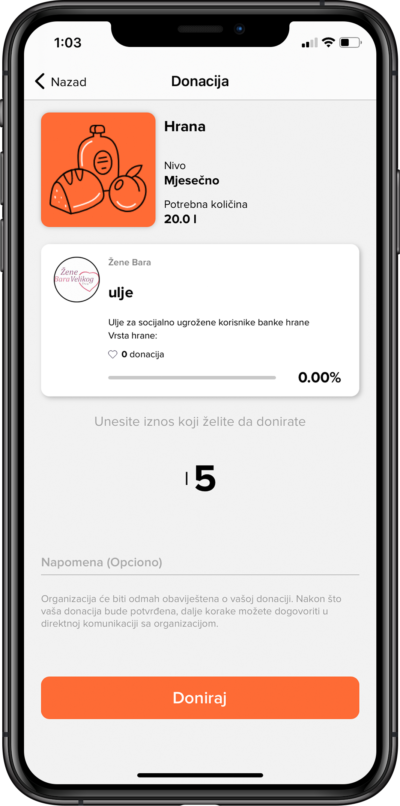 iOS & ANDROID APP

BACKEND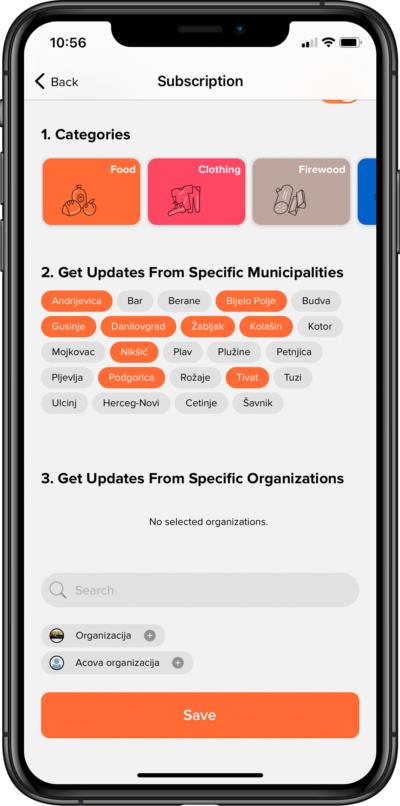 Do you like what we're doing

?
GET IN TOUCH TODAY
.